SAP on Cloud
with ISTN
Thinking about SAP? Don't worry about big upfront costs anymore. Start SAP on Cloud with
ISTN

.
AWS New Implementation
Benefits of Deploying SAP on AWS
Leveraging the power of AWS scalability, you don't have to start with big resources; you can use as much resources as you need and easily expand them to operate.
Additional redundant AP servers can be operated to support stable SAP operations in response to monthly/yearly closures or unexpected resource spikes.
Maximize service utilization through health check and Auto Recovery for services using AWS CloudWatch.
Easy test environment..
SAP S/4HANA on AWS Configuration Example
Here's an example of a configuration diagram that builds SAP S/4HANA on top of an AWS infrastructure.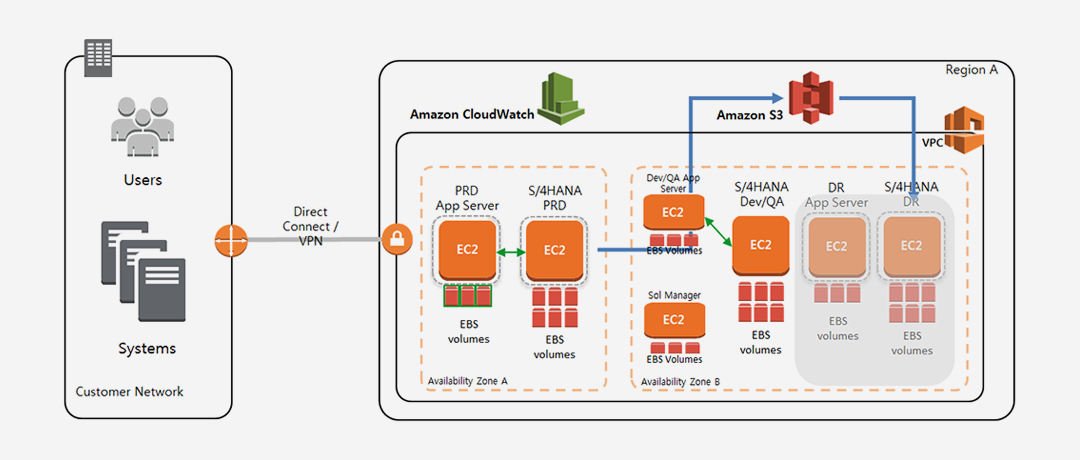 AWS Migration
SAP on AWS Migration Approach
This approach is used to migrate SAP systems from traditional On-Premise environments to AWS.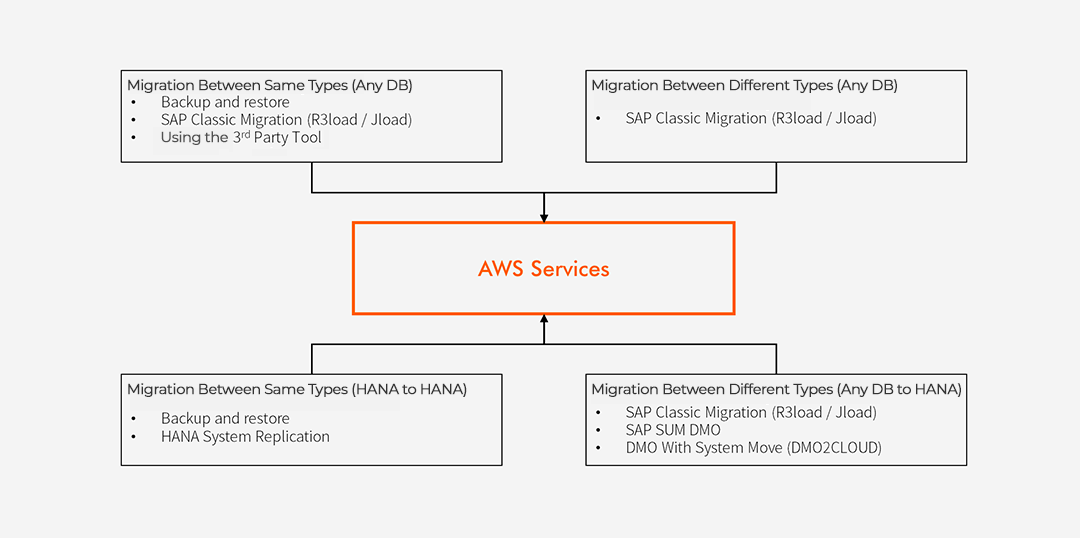 AWS Management
AWS Operation
SAP operations are supported by the SAP Gold Partner, ISTN. AWS infrastructure operations are supported in collaboration with Megazone, the nation's largest AWS consulting partner.