iBRANCH's introduction Video
Overview
iBRANCH is a solution that integrate Banking into SAP Business process by ISTN and KB. iBRANCH provide a new experience by integrating SAP Processes with a variety of Banking operation, including 'Account Payable', 'Account Receivable', 'Corporate card Expense'.
Main Feature
A side-by-side extension is a technology for developing an extension program.
Independent custom app can be developed suing SAPUI5, Javascript, and *SAP Cloud Platform, ABAP Environment, Node.js.
De-coupled integration via APIs, events replication services.
Integrating SAP S/4HANA Cloud and Banking.

Account Payable
Account Receivable
Corporate card Expense I/F with Bank
Automatic posting related to Wire Transfer and Collection

2019 - APJ first Intelligent Enterprise Solution to earn Qualified Partner-Packaged Solution Certified.
iBRANCH Architecture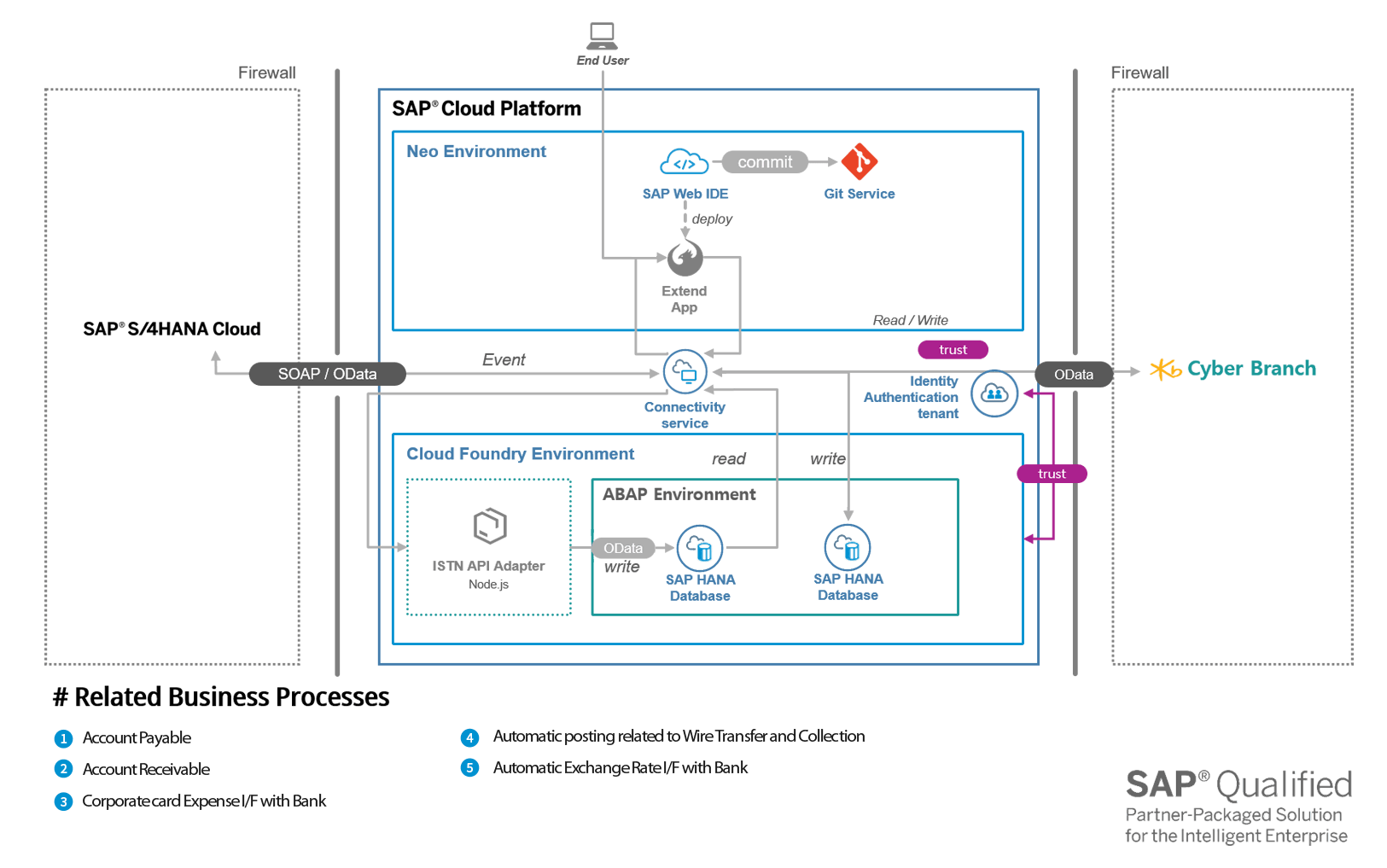 iBRANCH Main flow and Screen

Certification
2019 - APJ first Intelligent Enterprise Solution to earn Qualified Partner-Packaged Solution Certified.
Download solution introduction.

Contact Us